The Stockholm mirror has 2 little eyelets on the back off to the left and right.
One way to hang the mirror is to measure the distance between the eyelets and put nails/screws precisely lined up with the eyelets. This seems like a recipe for lots of mistakes.
I found a better solution.
The basic idea is to hang the mirror from a wire that stretches across the back of the mirror on a single hook.
Step 1 – Gather the materials
2 D-rings.
2 screws and corresponding nuts that fit through the D-ring screw hole.
Heavy duty picture hook.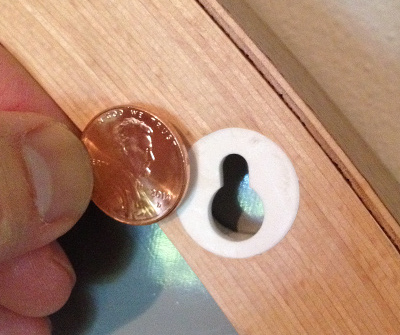 Step 2 – Attach the D-rings to the mirror
Attaching the D-rings to the mirror is the best part!
D-rings generally come with wood screws to screw into picture frames. We won't be using these wood screws.
(Check-out this article on What is a D-ring?)
Instead, you'll need the 2 screws and nuts. The mirror is hung off the head of the screws. The nuts secure the screw to the D-ring.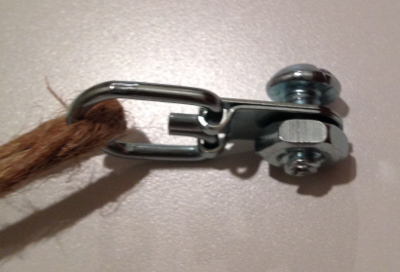 Step 3 – Loop the wire/twine through the D-rings
After both D-rings are secured to the mirror eyelets, loop the wire/twine through both D-rings.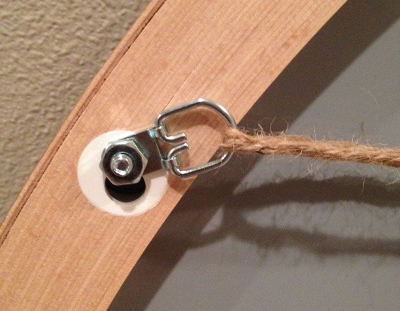 Knot the ends of the wire/twine together. I used a double fisherman's knot. The mirror is ready to be hung, but first you'll need to nail the picture hook to the wall.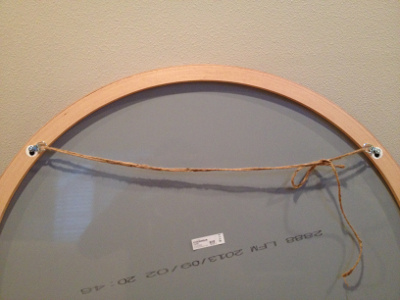 Step 4 – Nail the picture hook to the wall
Find a stud in your wall, and nail the picture hook into the stud.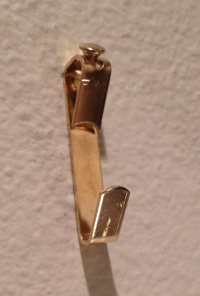 Step 5 – Hang the wire/twine on the picture hook
Everything's ready! Hang the mirror by the wire/twine from the picture hook. The mirror will center itself out and hang centered on the picture hook.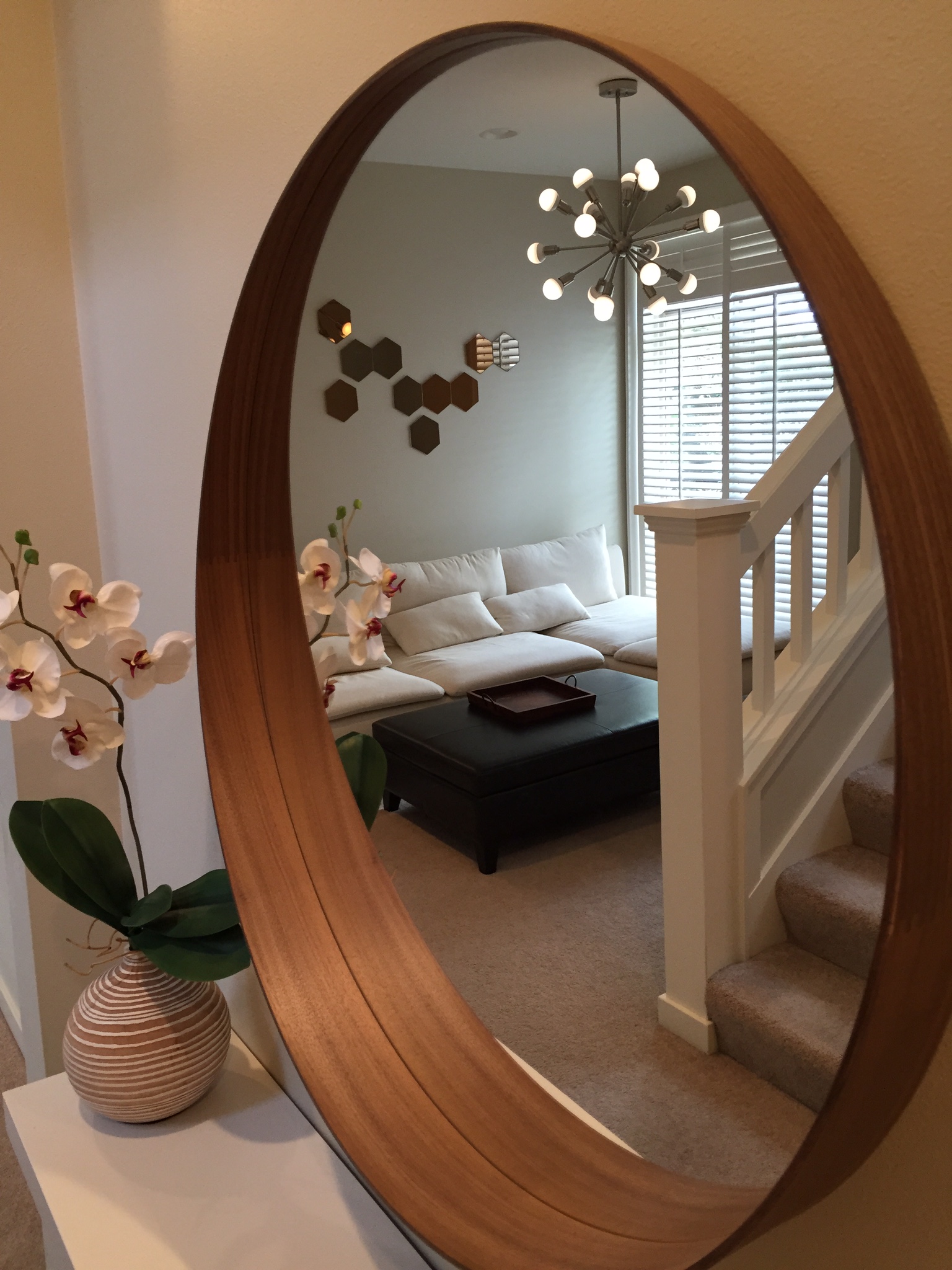 Disclaimer:  Please note that some of the links in this post are affiliate links (e.g. Amazon), and at no additional cost to you, I will earn a small commission if you decide to make a purchase. Please do not spend any money on these products unless you feel you need them or that they will help you achieve your goals.