HACKER BITS is the monthly magazine that gives you the hottest technology stories straight from Hacker News. We select from the top voted stories for you and email them to you in an easy-to-read email magazine format.
Learn more, work less, stay current.
---
Welcome to issue 25 of Hacker Bits!
We have a great mix of articles this month ranging from Facebook misuse, programmer falsehoods, getting better at reading code, and much more!
In these coming months, we're also partnering with the folks at Skycoin to get you an inside look at this 3rd generation cryptocurrency. I hope you're as excited as we are. 🙂
As always, keep letting us know what you'd like to see more of or less of.
– Ray and Maureen
---
Learn more
Work less
Stay current
Tell us what you think. Leave a comment below, email us or find us on Twitter @hackerbits.
Like what you read?
Subscribe
Get more past issues and HACKER BITS delivered to your inbox every month!
Send it to me!
Past Issues
Learn more
Work less
Stay current
Learn more
Work less
Stay current
Learn more
Work less
Stay current
Scott Hanselman

Scott is a web developer and has blogged at hanselman.com for over a decade. He works in Open Source on ASP.NET and the Azure Cloud for Microsoft out of his home office in Portland, OR. Scott has 3 podcasts, hanselminutes.com, thisdeveloperslife.com and ratchetandthegeek.com.

Bill Sourour

Bill is the founder of DevMastery.com. A 20 year veteran programmer, architect, consultant, and teacher, he helps individual developers and billion dollar organizations become more successful every day.

Troy Hunt

Troy is a Pluralsight author, Microsoft Regional Director and Most Valuable Professional (MVP) and world-renowned internet security specialist. He's the creator of "Have I been pwned?", the free online service for breach monitoring and notifications and blogs at troyhunt.com from his home in Australia.

Jeff Atwood

Jeff is a software developer, author, blogger and entrepreneur. He is known for the programming blog Coding Horror, and is the co-founder of the Q&A website Stack Overflow and the Stack Exchange Network.

Joe Armstrong

Joe is the inventor of the programming language Erlang. PhD in computer science, and Adjunct Professor of computer Science at the KTH Royal Institute of Technology.
Kent Beck

Kent is a software engineer, author, coach and creator of Extreme Programming. He was 1 of the 17 signatories of the Agile Manifesto and a leading proponent of TDD. He pioneered design patterns and his current academic project is a study of software design.

Aline Lerner

Aline is the co-founder and CEO of interviewing.io. She likes ranting on the internet about how hiring is broken, and her work has appeared in Forbes, the Wall Street Journal, and Fast Company.

Tim O'Reilly

Tim is the founder and CEO of O'Reilly Media, Inc. Considered by many to be the best event producer, computer book and video publisher in the world.

Matt Mazur

Matt is a developer at Automattic where he focuses on growth for WordPress.com. He currently lives in Orlando, Florida, with his wife and two kids.

Ossi Hanhinen

Ossi has been writing web stuff since he was in elementary school. He is always trying to learn something new and interesting — nowadays surrounded by the brilliant people of Futurice.

Heidi Roizen

Heidi is the Operating Partner at DFJ, a lecturer on Entrepreneurship at Stanford, and a recovering entrepreneur.
Our Interviews
---
Henrik Joreteg

Henrik is a Progressive Web App developer, consultant, and educator. He is the author of Human JavaScript and creator of Ampersand.js, SimpleWebRTC, Talky.io and over 200 JavaScript libraries. He's also spoken at O'Reilly's FluentConf and FFConf.

John Sonmez

John is the founder of SimpleProgrammer.com, author of the bestselling book Soft Skills: The Software Developer's Life Manual and creator of over 50 professional developer courses ranging from iOS, Android, Game Development, Java and more.

Patrick J. McGinnis

Patrick is a venture capitalist and private equity investor who founded Dirigo Advisors, after a decade on Wall Street, to provide strategic advice to investors, entrepreneurs, and fast growing businesses. He is the author of The 10% Entrepreneur, published by Penguin books.

Our Objective
Our objective is to help programmers of all levels take control of their career success by learning more, working less and staying current. This is the basis for all decision-making at HACKER BITS.
We serve you by publishing the best collection of articles each month, so they are learning more, working less and staying current with the latest technologies. Ultimately, the monthly selection of articles aims to offer tips, tricks, in-depth reviews, increased productivity and better code.
We serve our experts by providing a platform for reaching and teaching to an even wider audience. As a result, both readers and authors are growing and succeeding together.
Learn. Teach. Grow.
Our FAQ
Generally, articles must have at least 200 upvotes on Hacker News. We make exceptions if we found the article really useful. We tend to focus on the evergreen stories so that our readers can learn, the authors can teach and everyone grows.
The format is not set in stone. However, we aim to run 15 stories every month:
5 stories to help you learn more
5 stories to help you work less
5 stories to help you stay current
If we feel a story is really worth reading, we may run more than the quota for each category.
We (Ray and Maureen) are a husband and wife team from Redmond, Washington.
---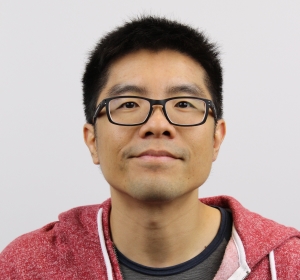 Ray Li
Ray is a software engineer and data enthusiast who has been blogging at rayli.net for over a decade. He loves to learn, teach and grow. You'll usually find him wrangling data, programming and lifehacking.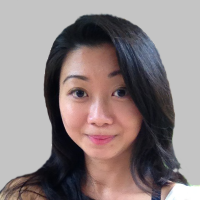 Maureen Ker
Maureen is an editor specializing in technical and science writing. She is the author of 3 books and 100+ articles, and her work has appeared in the New York Daily News, and various adult and children's publications. In her free time, she enjoys collecting useless kitchen gadgets.