Way #1 - hckr news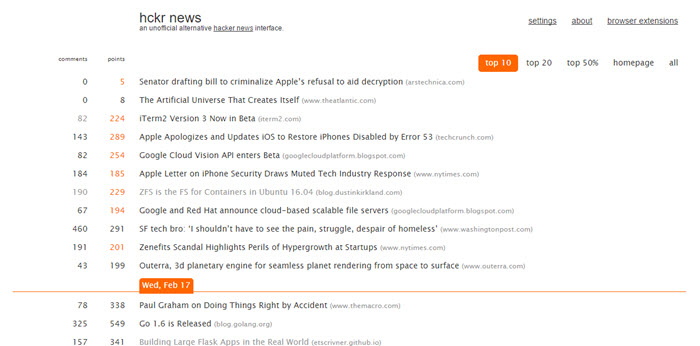 Way #2 - Hacker Newsletter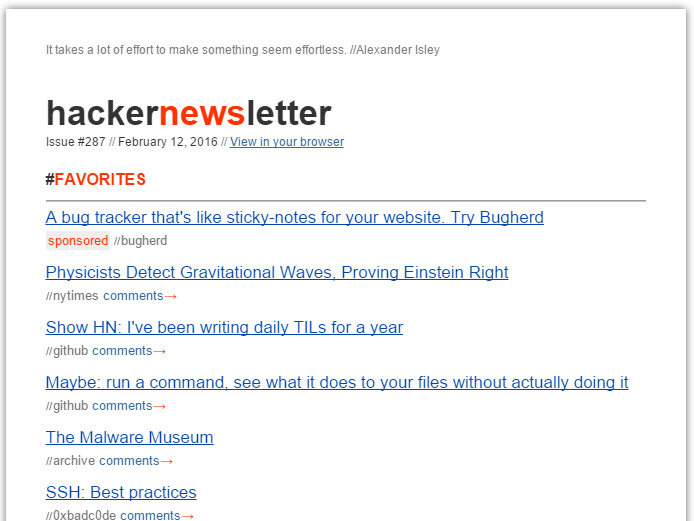 Way #3 - Hacker Bits Magazine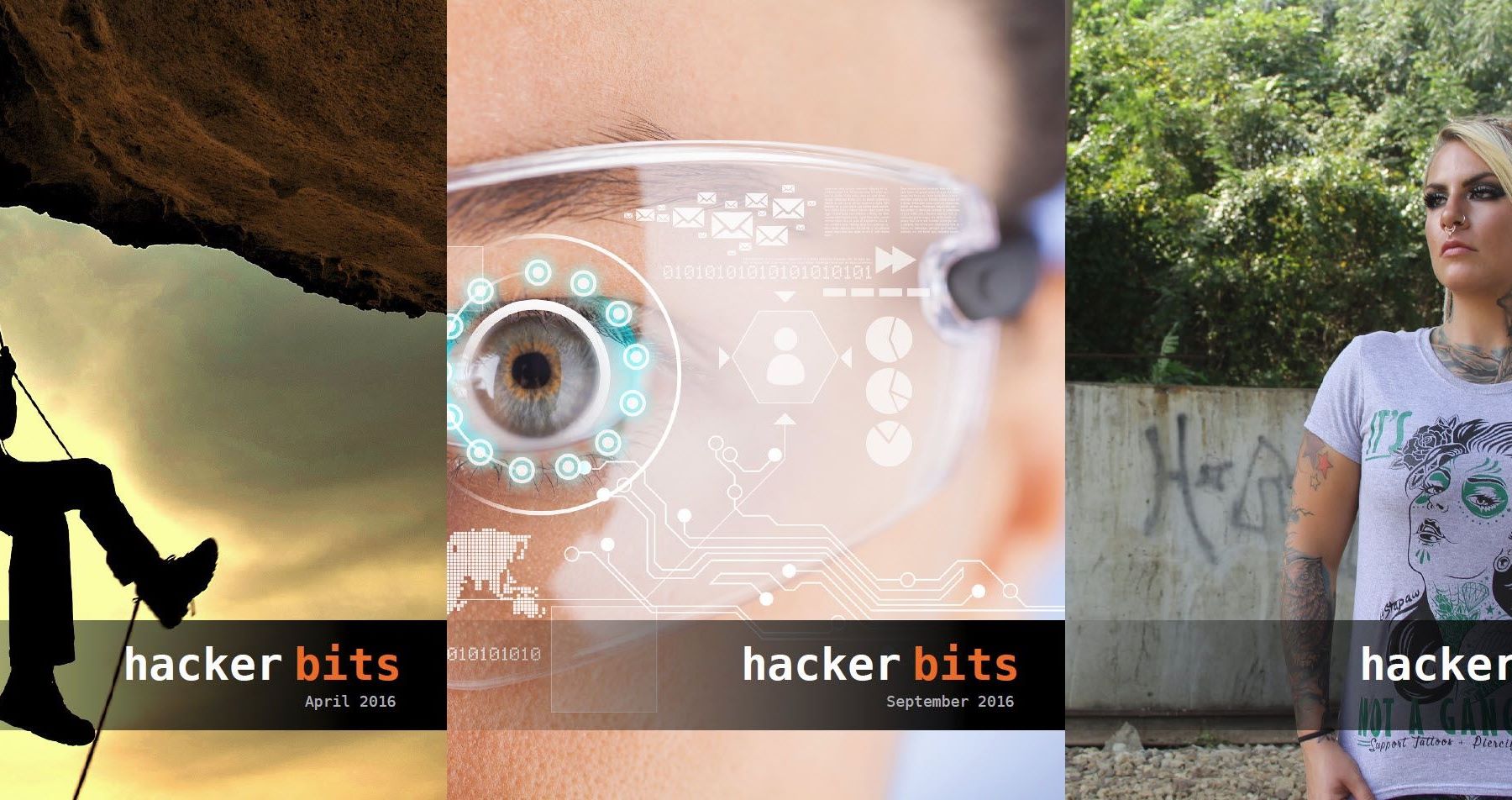 Way #4 - Hacker News Daily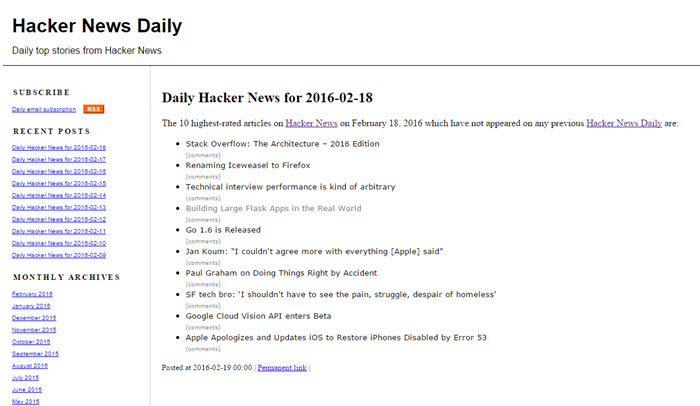 Way #5 - Hacker Web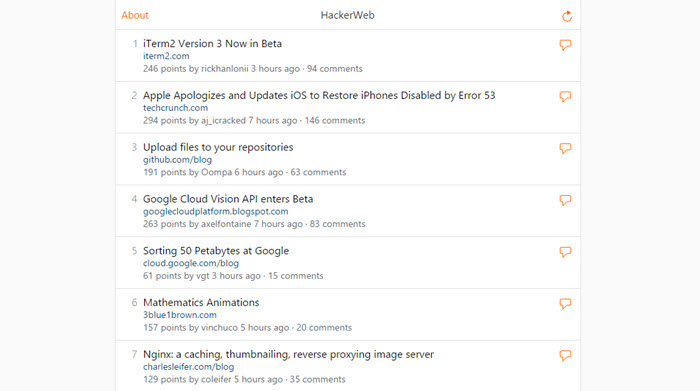 Way #6 - Full Hacker News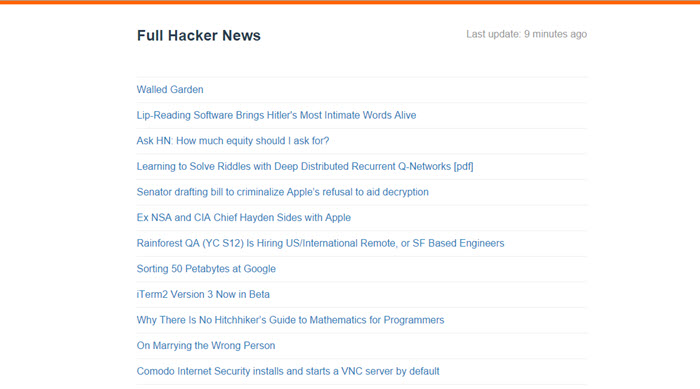 Way #7 - Hacker News from premii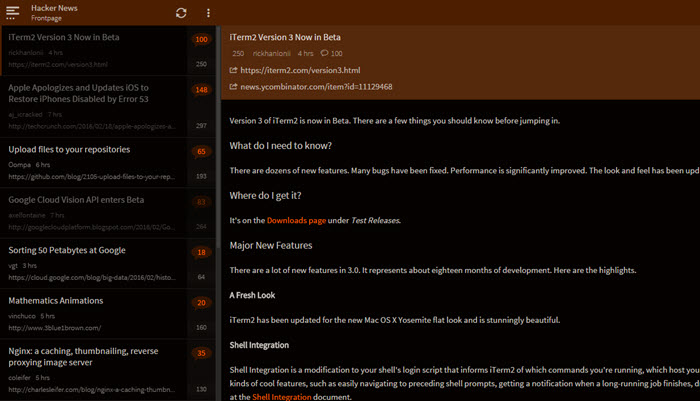 Way #8 - hack.ernews.info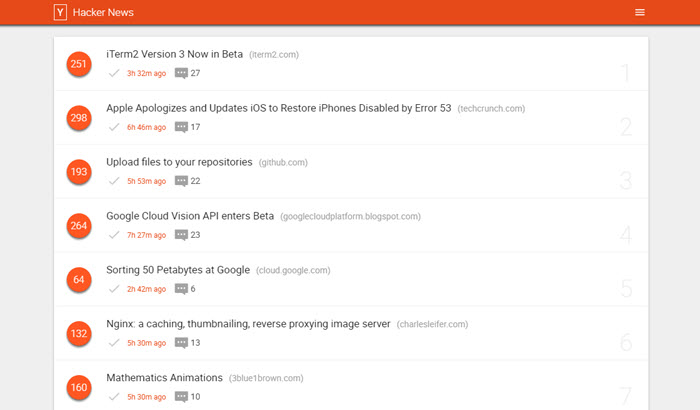 Way #9 - Hacker News Digest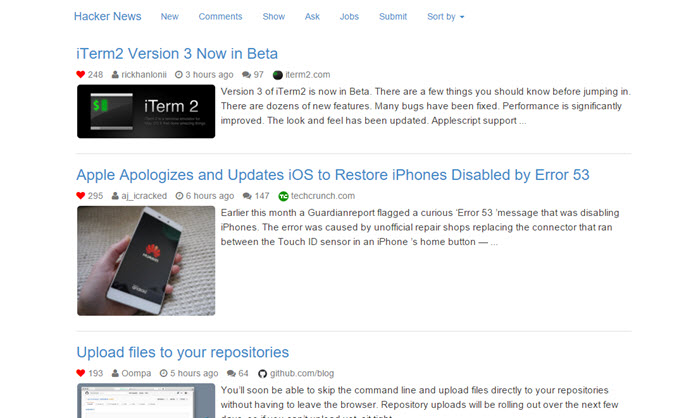 Way #10 - TiledHN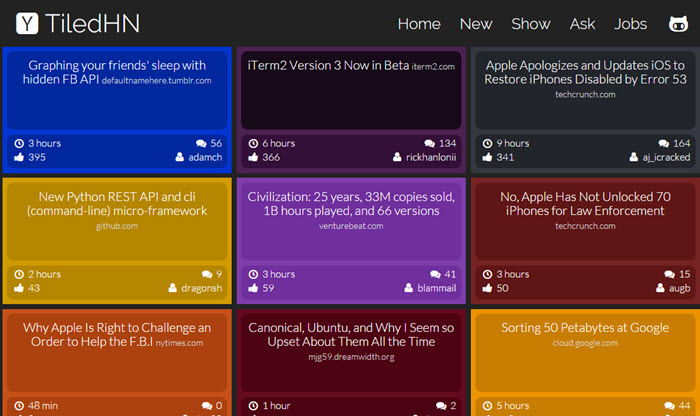 Way #11 - Twitter bots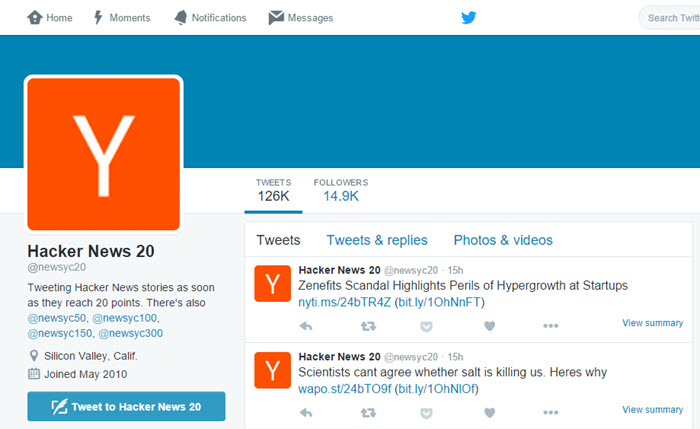 Way #12 - hnapp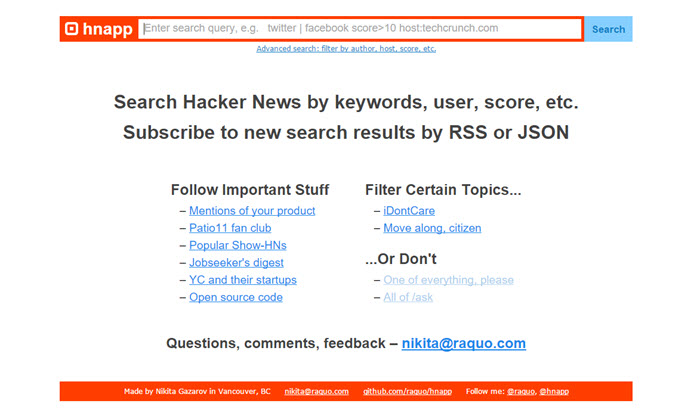 Way #13 - hackerbra.in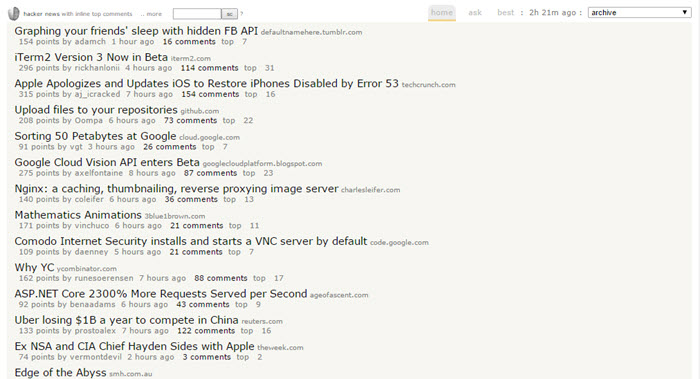 Way #14 - Hacker News Confidence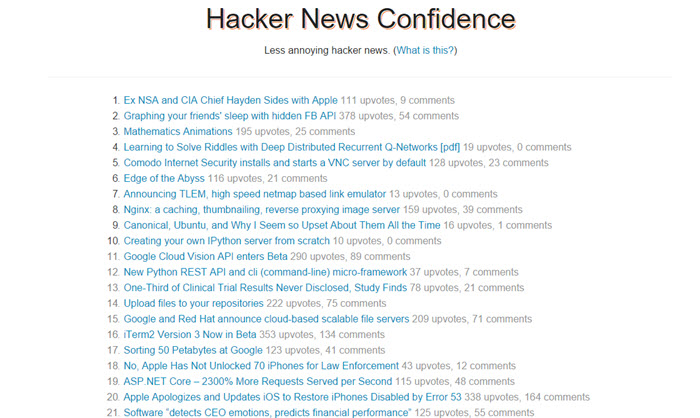 Way #15 - HNWatcher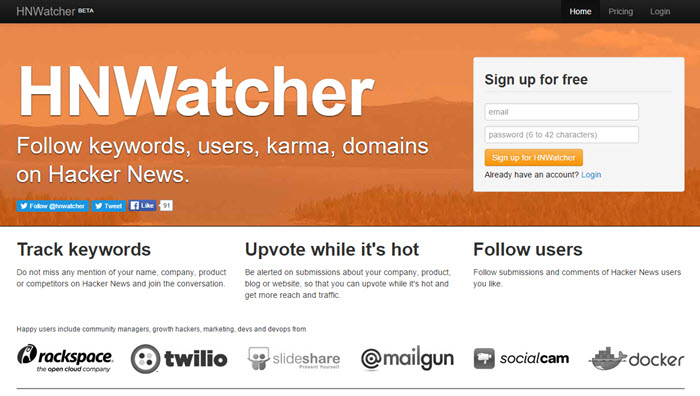 Way #16 - HNPaper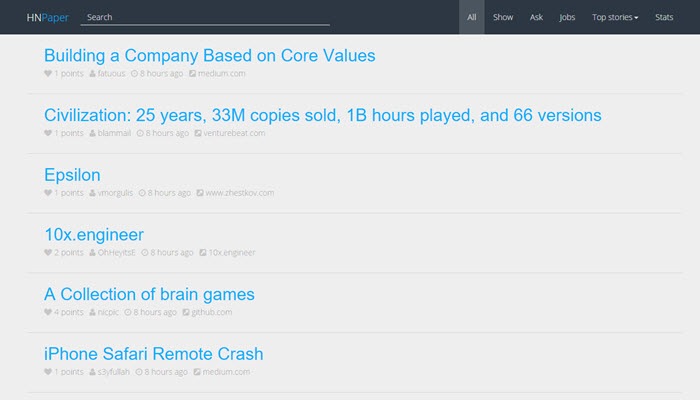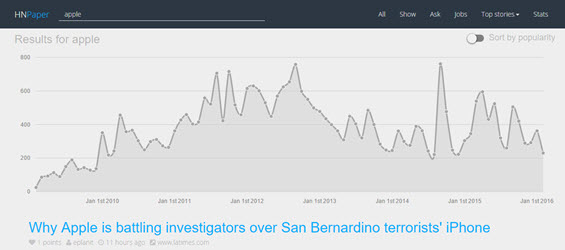 Way #17 - serializer.io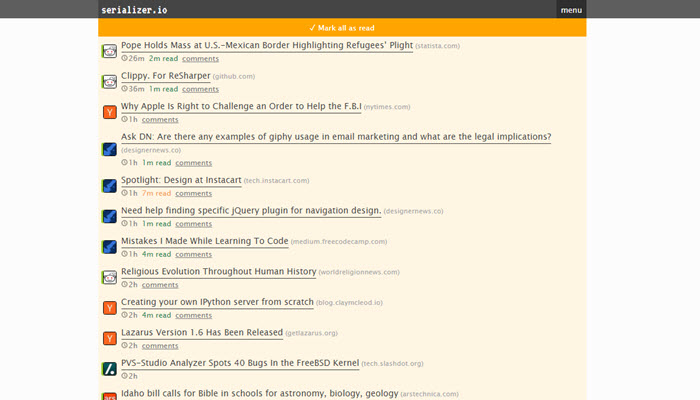 Way #18 - Hacker News for Mobile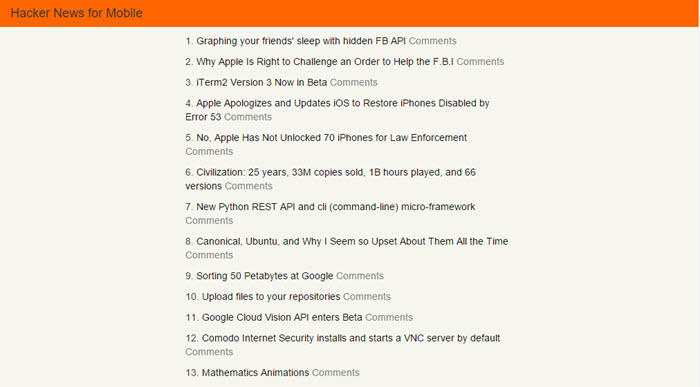 Way #19 - Hacker News Mobile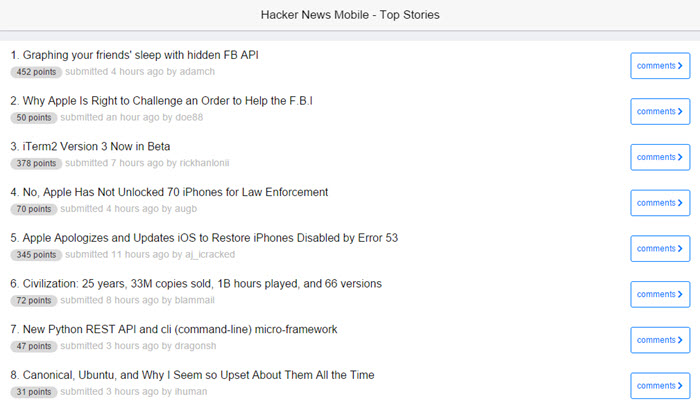 Way #20 - hnrss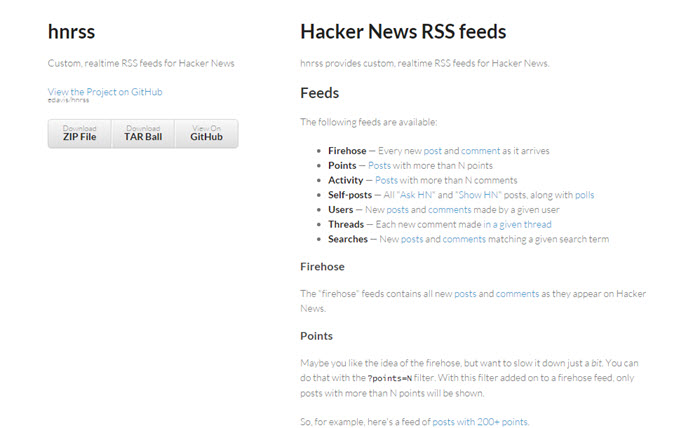 Way #21 - Hacker News Rankings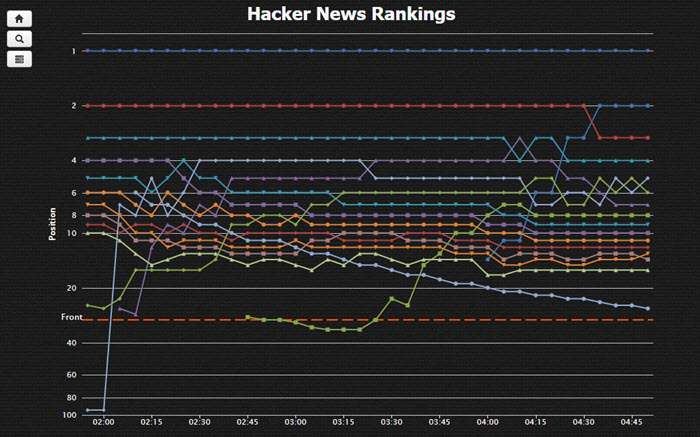 What does it do? Hacker News Rankings plots the ranking of stories on the front page of Hacker News over the last few hours.
It's a gorgeous web app, and pretty snappy, too!
Why use Hacker News Rankings? Being a data geek myself, this is the perfect data-driven approach to selecting articles I may have missed based on their position on the front page over time.
You can compare the trajectory of articles, and of course you can also navigate to the article and comments through a list right below the plot.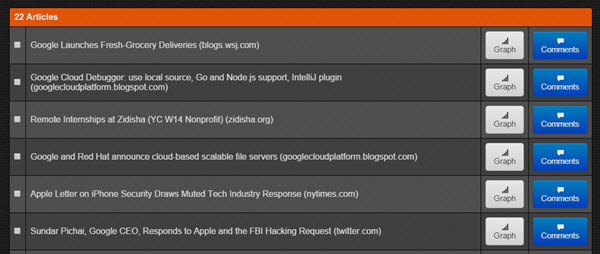 Anything else? Marc Neuwirth, the author of Hacker News Rankings, also provides a beautiful bubble chart visualization of today's stories grouped by domain.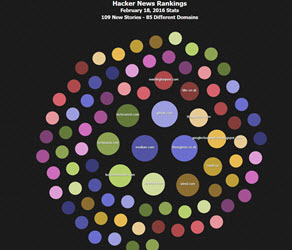 Way #22 - Hackernews by e-mail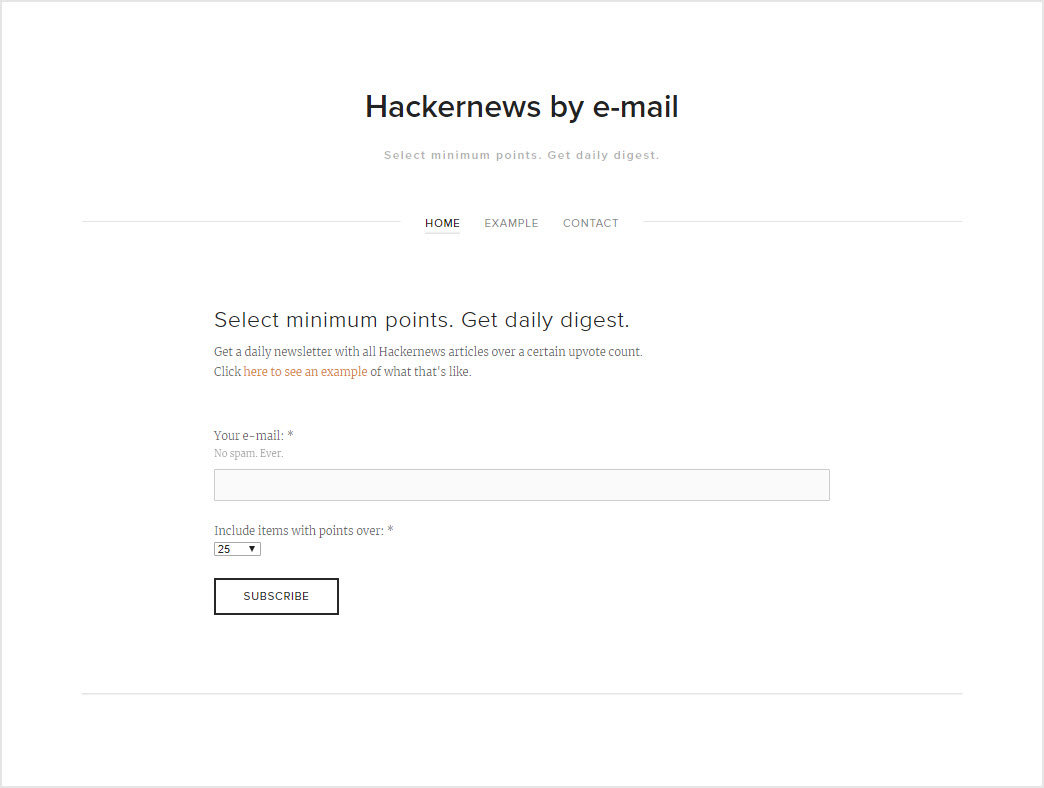 What does it do? Hackernews by e-mail is an email service that delivers to your inbox a daily digest of the top posts on Hacker News.
It's a beautiful example of "Write programs that do one thing and do it well."
The email digest can be customized to deliver stories that meet the minimum number of points e.g. 25, 50, 100, etc.
Why use Hackernews by e-mail? To put this simply, I use it myself for Hacker Bits. It's a no-fluff service that delivers exactly what it promises and the author is super-responsive to feedback.
Here's the 25pts. email digest: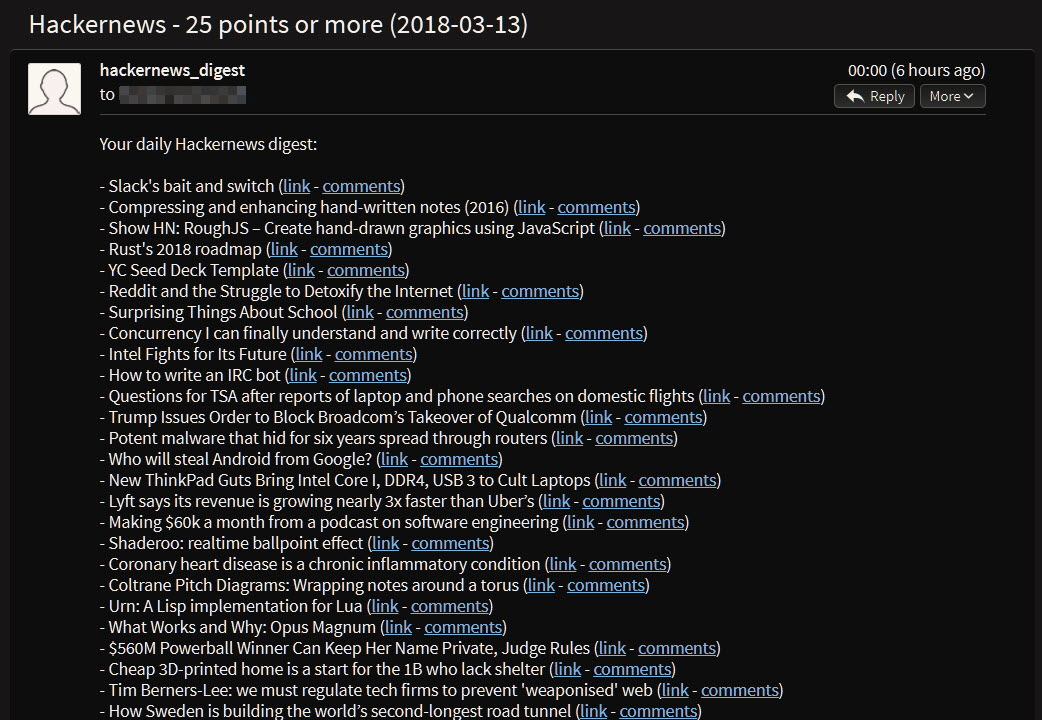 It's your turn!
What did I leave out? Is there anything you think I've missed?  I'd love to hear about your favorite ways to read Hacker News.
Leave a comment or shoot me an email about your ways to improve the Hacker News UI.
Make sure to pick-up your free comparison cheat sheet for all 21 better ways to read Hacker News when you subscribe for free to Hacker Bits Magazine.